USDA Loans
Do you love being around nature? Or probably would you love to live in an environment surrounded by vegetation instead of pavements? Well, your dream is a mortgage away, and it's all the thanks to the mortgage assistance program from the U.S. Department of Agriculture. The USDA loan is not very common, but it is a program by the government to help people buying homes in the rural development suburban areas.
What is a USDA loan?
A USDA loan is a home loan that gives significant benefits to those who want to buy a single-family primary residence in the eligible suburban or rural development areas. The mortgage is backed by the U.S. Department of Agriculture and given through private financial institutions. USDA loans require no money down, and do have income limits.
What is the importance of USDA loans?
The USDA loan program was initiated in a bid to make homeownership affordable and give an equal opportunity to the low and moderate-income earners. The loan program focuses on stimulating economic growth and rural development in the United States. You can get a USDA loan as a 30-year fixed-rate mortgage. If you have an existing USDA loan, it is possible to refinance it into a new mortgage, but you cannot refinance a different loan type with a USDA loan.
USDA loan eligibility
For you to qualify for USDA loans you should satisfy the income and credit requirements set by the USDA and financial institutions. To get a USDA mortgage:
You must be a U.S. citizen or have a permanent residence.
You should have a stable and sustainable income that should be consistent for two years.
You should have an acceptable debt-income ratio that is determined and varies depending on the lender.
Your adjusted annual income should not be more than 115% of the region median income, according to your family's size.
 The property you are purchasing should be ineligible in suburban or in rural development areas.
 You should be capable of and ready to repay the USDA home loan on time.
The USDA has not set any rules on the acceptable minimum credit score, although most lenders want a minimum score of 640 so that they can use the USDA Guaranteed Underwriting System. You can still be eligible for USDA loans with a credit score less than 640 but the file will need manual underwriting.
USDA loan household income limits
USDA loans are there to help low and moderate-income earners in buying a home. The USDA has set household income limits depending on the size of the household and where the home is located. The household income requirements according to USDA are:
A household of 1-4 members: $103,500
 A household of 5-8 members: $136,600
The USDA includes all the annual income of each adult member of your households when calculating the income limit even if they are not a part of the mortgage. USDA does not just look at your yearly earnings; the limit comprises the adjusted income after putting into account the allowable deductions such as medical expenses.
USDA loan property eligibility
USDA loans are designed for homebuyers who want to buy a home in rural development areas the USDA terms as rural. There are also some eligible suburban areas. According to USDA, an eligible rural development area is a region with the total population below 35,000 people. The region should be rural by all features. There should be a serious lack of affordable USDA home loan options for both low and moderate-income households.
You will only get USDA loans if you are a home buyer who is purchasing a single-family house that will serve you as your primary residence. If you are buying a property with acreage you might qualify for the mortgage if the site size is normal for the location, and you will not use the property to mainly generate income. If you want to buy a vacation home or income-generating property it will not be eligible.
Types of USDA loan program
There are three USDA home loan options:
Direct loans- these are loans available for low and very low-income earners, and the USDA issues them. The earnings requirement varies with locations. The interest rate is also variable and with subsidies, it can go as low as 1%.
Home improvement loans and grants- these are financial awards or loans that allow homeowners to renovate and improve their houses. The package can come as a combination of a grant and a loan, that gives up to $27,500 as help.
Loan guarantees- these are loans available from local lenders and USDA guarantees the mortgage such that you will get a low mortgage interest rate with no money down. However, you will have to pay a mortgage insurance premium if you give little or no down payment.
Guaranteed vs. Direct USDA loan program.
The differentiating factor between the two loan options is who funds the loan. The USDA gives the direct loan and offers payment assistance through subsidies. However, with a guaranteed loan, a USDA-approved lender offers the loan.
The aim of the two loan programs is to make homeownership affordable for low to moderate-income households in rural development areas. There are multiple differences between the two loan options and they are designed for two different financial bodies. For instance, with the USDA direct loan you must meet the following requirements:
Your household income classification must be very low or low.
 You must not have access to sanitary or safe housing.
 You should not be in a position to get finances anywhere else.
 You should still be in a position to participate in federal programs.
USDA loan rates
USDA mortgages have the lowest interest rate on the real estate industry. The primary determining element for the interest rates is your credit profile, although there are other contributing factors. Borrowers with the highest credit scores end up getting the most competitive rates. There is a relief for borrowers with less than stellar credit scores since they can still bag low rates due to the USDA backing.
It is crucial to note that the USDA does not set the interest rates. The participating lenders have the liberty to set their own rates, hence the quotes will vary depending on various factors.
USDA loan acquisition process
The experience with the USDA loan process varies with each home buyer but the process basically includes:
Prequalification with a USDA verified lender.
 Provision of all the essential documents and getting pre-approval.
 Looking for a USDA-approved property in an eligible rural development area.
 Signing a purchase agreement and requesting for a USDA appraisal.
 Waiting for the loan processing and underwriting.
 Closing on your home.
How to apply for a USDA loan
Start by looking for a USDA lender and our team of experts at smart mortgage centers will connect you with an approved USDA home specialist licensed in your state. Once you have found a lender you will need to give details of your desired home location, loan amount, assets, monthly debts, and gross monthly income. The lender will go ahead to ask for your credit report to know your credit score. The least acceptable score varies from one lender although the most common FICO score among lenders is 640.
Once you are eligible and qualify for a USDA loan you will need to provide the following legal documents:
Very recent payslips.
 Your government-issued ID.
 Bank statement.
W-2 statements.
The lender might ask you to bring more documents in addition to those named above.
USDA loan refinancing
Getting a refinancing for your mortgage can help lower your monthly loan payments when the current market interest rates are lower than your initial rates. However, it may lead to higher finance charges over the loan's life. The USDA gives three mortgage refinancing options for homeowners seeking to reduce their loan rates. The options include:
USDA streamline refinance
Homeowners who have been able to make their payments without any delays for the previous twelve months are able to get a refinance without acquiring a new appraisal. There is no cashing out of a streamline refinance, but you can be able to roll the guarantee charges into the final loan amount.
USDA streamline-assist refinance
The program allows you to get a refinance without acquiring a new appraisal, credit check, or even debt-to-income calculation. The refinance is also available for homeowners who have little or no accumulated home equity.
Non-streamlined refinance
The program is almost like the streamline assist option although you will be required to get a new appraisal. It is the most common option since borrowers are able to avoid incurring the $50 reduction charges that come with the streamline-assist option.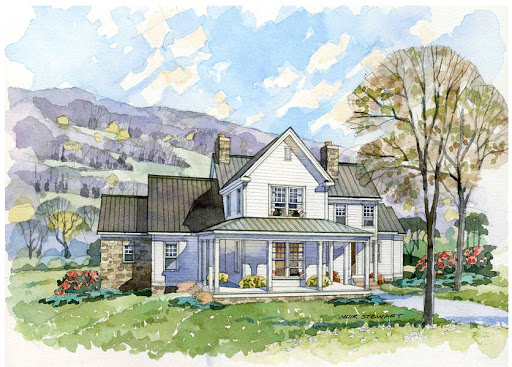 Benefits of USDA loans
The loans do not require down payment.
 If you have an existing USDA loan, you can refinance it into a new USDA loan.
You can qualify for the loan with a credit score of at least 640.
You can roll your closing costs into your mortgage.
The monthly guarantee fee charge is lower than the monthly mortgage insurance, and you can roll the fees into your loan.