Jumbo Loans
Did you know that when purchasing expensive, high-end properties, standard protections set by the Federal Housing Finance Agency (FHFA) are not applicable? This is where the jumbo loan comes in to give you the more considerable funds which traditional loan options do not offer. Very few lenders are offering jumbo loans and those who do often charge higher rates. Credit in the market is tight because it is a little difficult for a lender to sell jumbo loans compared to smaller-government-insured loans. Few people have a clear understanding of the term jumbo loan and its importance since most of the time, and it is taken around in financial circles.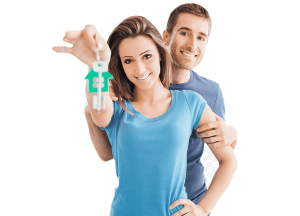 What Is a Jumbo Loan?
A jumbo loan is a mortgage that goes beyond the conforming loan limit set by the federal government. The loan is available to finance higher-end properties, which cannot be bought or guaranteed by the government-backed entities Fannie Mae and Freddie Mac. This leads to an increase in lender's risk because you might have to hold onto the loan for longer. You'll pay more for a jumbo mortgage than a conventional home loan, and you'll have to meet stringent qualification guidelines.
The federal government annually sets the conforming loan limit based on where you live. In 2020, the conforming limit is $510,400 in most parts of the U.S but can be as much as $765,600 in higher-cost regions. When you exceed the set amounts, you will be entering high mortgage territory.
Who Needs a Jumbo Loan?
As a homebuyer, if you do not satisfy the Fannie and Freddie loans limit guidelines, you should either increase the amount of your down payment or find a lender that will give you a second mortgage to make up for the difference. Otherwise, you will need a jumbo mortgage option.
A jumbo mortgage is available for you to finance a loan amount greater than conforming loan lending limits. Sometimes a jumbo loan is known as a non-conforming conventional loan, which means that it does not meet the Fannie Mae and Freddie Mac lending standards.
You may use a jumbo loan to purchase your primary single-family home, second or vacation homes or investment properties. It is available as both fixed-rate and adjustable-rate loan and comes with a variety of terms.
Requirements for Jumbo Loans
Jumbo loans are hard to get since not every mortgage lender provides them. The higher the loan amount, the more time you will take to pay off. The lengthy timeline means taking more risk than most lenders are willing. However, this does not mean that there are no jumbo loan programs. You will still be able to procure a jumbo loan, although your interest rates will be more than the conforming loans, usually around 0.25% to 0.50% higher. Sometimes it is even very challenging to qualify for the loan. Here are some of the requirements:
For some conventional loans, you only need to put down as little as 3%. When it comes to jumbo loans, a lender may ask you to make a down payment of 15% to 30%.  When you make a down payment of at least 20%, it means that you will not have to pay private mortgage insurance (PMI). On rare instances, lenders may accept a down payment less than 20%, but you will be required to pay a PMI.
Most lenders require a minimum credit score of 680 to get a nod for a jumbo loan, although some mortgage lenders are stricter and require a FICO score of 720 or more. This is because this type of mortgage poses a more significant risk, lenders may ask for a better credit than on other types of home loans. For conventional mortgages, a FICO score as low as 600 can be acceptable.
Low Debt-To-Income Ratio (DTI)
Jumbo loan lenders require you to have a greater cash flow. Calculate your DTI by dividing your monthly debt payments by your gross monthly income. Most lenders usually ask for a DTI of 43% or less on some conforming loans, but jumbo loan lenders may require a DTI of no more than 36%. Your exact debt to income ratio requirement will depend on your lender. However, a lower ratio indicates that your debts are significantly less than your income, and lenders tend to believe that you will be able to afford the high payments that come with a jumbo loan.
Jumbo loans are associated with more risk; therefore, lenders bump up the interest rate by one to two percentage points higher than the prevailing rates on conventional loans.
As a safeguard, lenders may require you to have up to a one-year worth of mortgage payments in reserves. These reserves can consist of things such as a savings account and non-liquid assets, like other real estate or jewellery. When you apply for the home loan, ensure that you can provide paperwork to detail these assets.
In addition to the standard property appraisal done for all home loans, be prepared to submit to a second appraisal of the home you are buying so that your lender can confirm the property's market value. This is because real estate is subject to jumbo loans are often large and unusual in comparison with neighbouring properties; each appraisal is likely to be more expensive than one on a more traditional home loan.
Higher Closing Costs and Fees
Jumbo loan issuers usually charge a higher percentage of the buying price as your loan origination cost to cover the expenses incurred in the more detailed and extensive verification process done for jumbo loans.
What are the eligibility requirements for a jumbo loan?
It is usually difficult for most home buyers to qualify for jumbo loans. Here are the requirements for an average jumbo home loan client:
 An amount of $1,004,302.89.
 A FICO score of 740 or more.
A loan to value (LTV) ratio of 61.24.
The borrower's age should be at least 61 years.
Your co-borrower should be 59 years or more.
You should spend 16 years or more in a home.
When is it Sensible for You to Get a Jumbo Loan?
The federal government determines the loan limits for conforming loans, and it varies by from one location to another because some real estate markets are more expensive than others. In 2020, the conforming loans limit for a single-family home in most places nationwide is $510,400. However, in higher-end areas, such as in the Northeast and on the West Coast, conforming loan limit is as high as $765,600 and even higher in a few other places.
A jumbo loan comes in handy to finance a purchase when you want to buy a large or luxurious property that exceeds the limits for conventional and conforming loans. However, this is only possible when you have the financial resources needed to pass the rigorous qualification process, including a credit score of about 700 or better and sufficient liquid assets to cover a down payment of 20% or more, origination fees, appraisals and at least six months of payments on the loan.
When Should You Avoid a Jumbo Loan?
You should avoid a jumbo loan if you are not sure of your ability to satisfy the strict qualification requirements. Additionally, if you feel you might resell the property quickly at some point in the future, you should consider the energy levels of the local real estate market. If the market is relatively slow, or if the property is vastly more expensive than most neighbouring properties, it might end up being hard to resell. Even in lively markets, a potential buyer is also likely to go through the same long mortgage-vetting process you'd have to experience as a buyer, and that can prolong the time required to complete your sale.
Benefits of a Jumbo Loan
Jumbo loans give financial access to borrowers looking to buy homes priced above the current conforming loan limits.
They help borrowers to avoid breaking a full amount of required loan into multiple mortgages.
Jumbo loans may give unique payment features such as the adjustable rate or interest-only repayment terms which may not be available on a conforming loan.
Jumbo loans may offer to refinance once the loan balance has been paid to below the Fannie Mae and Freddie Mac conforming loan limit.
Drawbacks of Jumbo Loans
 Jumbo mortgages have tighter underwriting requirements which lock out most borrowers.
The higher loan amounts available for jumbo loans pose higher risks for lenders who end up charging higher interest rates.
In a Wrap
Qualifying for a jumbo mortgage may be one daunting process, and the loan is most probably going to be expensive in terms of jumbo mortgage rates and fees even if you have an excellent credit score. If your focus is set on a costly property, and you can meet all the qualification requirements, a jumbo loan may be the best option for financing your dream home.