The Mortgage Advisor
Do you look at other people's magnificent homes and get that burning desire to have your own home? Are you already making plans for one? Presumably saving for it? We know how good and fulfilling it is to make your dreams come true, and have a permanent roof bearing your name, over your head. Sometimes saving could take forever before you have enough, but do not worry since there are financing schemes to bail you out. However, getting a mortgage is a major financial decision you can make, therefore it is essential to get it right. The vast range of available home loans in the lending world could be confusing for you, and without the appropriate guidance you might end up making a wrong choice. This is why we are here for you.  Our smart mortgage Advisors we are here to provide the necessary help you might need, guide, and walk with you through the journey to the very end because this is the sole purpose of our existence.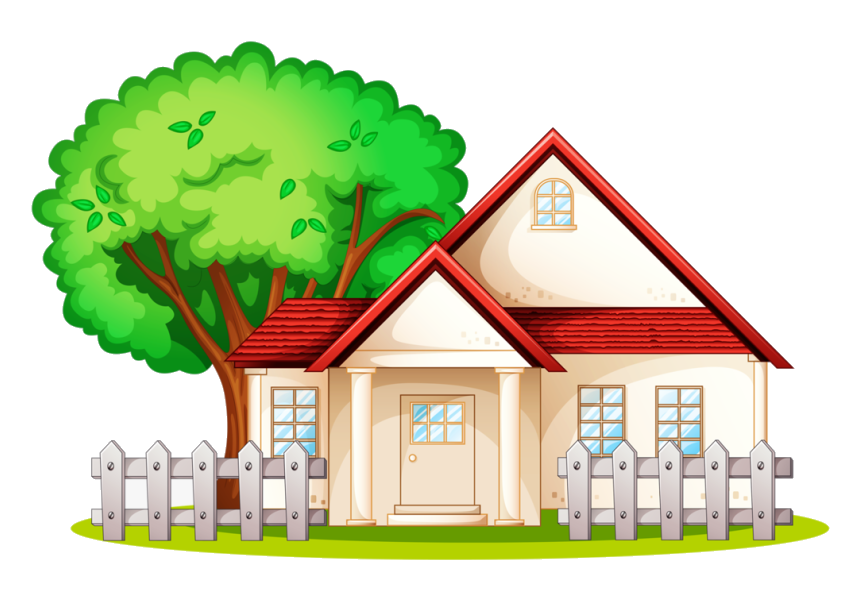 Navigating the Mortgage Market
The mortgage market is very dynamic and highly competitive, making it difficult to understand what exactly is viable and on offer. There are several different lenders and a vast range of mortgage products and rates available in the market. The Smart Mortgage Advisor is your partner and guide. We are a team of experts who are established and well trained to guide you through your home buying or building process. We know that it's a good idea to talk to your bank, as well as a number of independent mortgage advisors, before making up your mind and that is why we are there to walk with you every step of the way. Our team of experts will take you through the routes to getting a mortgage and help you understand the importance of studying your options before making a decision. Smart Mortgage is also ready to answer all your questions regarding mortgage plans and provide you with the necessary information you may require. We are also there to do all the paperwork and legal work to make it easier for you.
Why you need our mortgage advisors
Our mortgage advisors give you the benefit of experience since we live and breathe home and investment loans. We live making the property acquiring dreams of many clients come true.
Our mortgage advisors are flexible and are driven by our clients' interests and schedules, regardless of how odd it could be.
Our advisors will do all the groundwork, to evaluate your financial situation and get the most viable home or property loans for you.
Our mortgage advisors help you avoid possible mistakes since we are independent, experienced and there for you throughout the entire process.
Getting a mortgage on your own, you might end up being given home loan products which only suit the banks interests. However, with the help of our mortgage advisors you will be able to access multiple home loans from different lenders for you to make an informed choice. Our team is here to link you with the right lenders who will help you: In acquisition or building of your dream home
Repair, renovate, and refurbish your current home
Get a refinancing for your existing home loan, to give you lower mortgage rates
Integrate your credit card debt
Acquire auxiliary income in exchange for home equity.
Mortgage Loan Products
There are several types of mortgages that could be confusing especially if you are getting a mortgage for the first time. We, focus on learning and understanding you in depth so as to help you get the most viable mortgage product. Before making a choice it is good to understand the different types of mortgages available and evaluate each. Here are some of the most common mortgage products:
Government Insured Loans These are great for lower-income borrowers who have lower credit scores since they increase their chances of acquiring homeownership. They include:
These are home buyer's loans which are not offered or secured by government entities. They include:
Conforming loans- these are loans with Fixed Rate or Adjustable rates.
Non-confirming loans- these do not meet the bank criteria for funding. They include
Jumbo loans– have fixed or adjustable-rate
Prime and Subprime loans
Renovation loans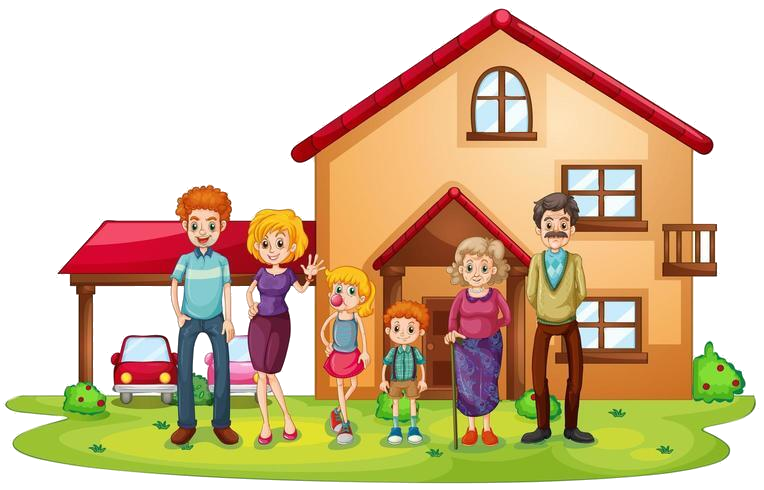 Looking to apply for a home loan? Whenever you want to apply for any home loan product evaluate the various aspects of your life which can be impacted in one way or another such as your life goals, family, and work. Some of the factors to consider include: Your short term and long term plans for your family, career, other life plans and how the mortgage loan will impact on each.
Is the home you want to get in line with your investment goals?
Does buying or building the home meet your goals? How much time do you have according to your blueprint?
Do you have enough funds to repay the mortgage without affecting your family's financial well being?
What is the value of the home you can comfortably afford?
These self-search questions are meant to help you understand yourself deeper and align with your goals. They will guide you to ensure that you are ready for the mortgage and that you will make an informed decision without regrets. With that, the next step is to look for ideal mortgage plans and that is where we come in. we will help you review your goals and guide you in choosing the best mortgage plan in line with your goal, and ideal for you and your family. Things to look out for and inquire from our advisors in regards to mortgage plan Other than low interest rates there are other factors to consider when choosing a mortgage plan. The factors contribute to the amount payable back. They include: Annual Percentage Rate of Change (APRC). This includes some mortgage charges and the interest rate charged as a percentage.
The deposit amount. The higher the deposit made, the lower the interest rate that is likely to be charged.
The standard rate which will be applied to your mortgage after the fixed rate is over.
The terms of the interest rate charges. Is the interest amount calculated on a daily, monthly or annually basis?
How flexible is the mortgage? Can you make over payments without incurring charges or can is it possible to get a payment break?
The terms of fixed or variable rate deal. Would you want a long period locked plan or would you want a more flexible plan? If you switch between the two before the expiry of the deal, will you incur charges?
Still not sure if you need to seek help from a Smart Mortgage Advisor? Remember, getting advice instead of doing your own research helps you transfer risks.  If you do not take our advice and decide to rely on your own findings, you will take full responsibility for your decision in case of losses or risks. Call us today for your mortgage needs and let us carry the burden and bear the risks for you.
Amazing Job!
These guys are FANTASTIC. Brian & Jonathan did a Amazing job with the turn around time on getting this clear to close in a RECORD time that we could have ever imagined. I am already recommended Smart Mortgage Centers to quite a few people and I would definitely recommend anyone checking out this review to go with this. Hassle-free and communication was golden.
Excellent!
We had Brian and he was excellent from start to finish. Even with having to change the closing 3 times because of the sellers he kept us informed of everything that was going on so I wouldn't have any surprises. I would recommend them to anyone. We had an excellent time especially since we live in Jacksonville and he in another part of Florida.
Top Notch!
We had a challenging scenario when purchasing our home but Tony and his team were top notch all the way from start to finish. Tony was always quick to explain the process of the procedure in a way that was easy to understand and his communication was always prompt. I can't thank Tony and the Smart Mortgage team enough!!
Phenomenal!
Brian has helped us close several homes and he has been phenomenal every single time. He was always on top of everything and make each transaction so simple. Recently, he just helped us on the closing of our home when we were just selling our previous home and they are always so quick. Fantastic job Brian you never fail us.
Fast and Easy Home Buying!
Jon and his team made everything fast, easy and efficient during my home buying process. I appreciate everything they've done. If anyone wants to purchase a home I would send them directly to Jon and the smart mortgage team.
Miracle Worker!
We had the pleasure of working with Tony, or as we call him Ann Sullivan became the man is a miracle worker. Had it not been for him we would have never closed on our home. Tony works late nights and weekends to ensure his clients have what they need. I would recommend him 1,000 times over. Great at what he does. If your wanting to purchase a home, but not sure you can get financed call Tony McDougal, he'll find a program for you and be there every step of the way. Thank you again Tony
A Thousand Stars!
Ton is amazing, we would not have been able to purchase the house that we did, had it not been for him. Tony worked late nights and weekends to make sure we were able to purchase our home. I would give him a thousand stars if I was able to. I would recommend Tony to anyone.
Super Low Mortgage Rates!
Low Naperville Mortgage Rates!
Perfect Plainfield Home Purchase
Great Refinance Experience
Great Family Business Best Rates
Great Refinance!
Brian helped me out a ton with my refinance! Whether he was sharing general knowledge of how the process worked or if he was trying to get me the best deal he could, it was a great experience!
Smart Mortgage Worked their Hardest
I had a very long and stressful mortgage process, but Brian was there through all of it, working his hardest to make sure that everything was taken care of. As a first time home buyer I don't know what I would have done without him!
Friendly and Informative
We refinanced with Brian and Smart Mortgage Centers and found the experience very smooth. Brian was friendly and informative throughout the process.
Responsive and Knowledgeable
Worked with Brian, very responsive and knowledgeable. I would recommend him and his team.
Honest, Upfront and Courteous
All I can say is THANK GOD for Jamie at Smart Mortgage!!! I had been trying to refinance for over a year with more than a couple lenders., No problem with my credit, or anything else It was my current lender at the time. I won't name names, but that lender refused to correct my address, whereas it was written, on whatever they write it on out there ( I'll call it the cyber system) More than once it had gone through up to the underwriting process. At that point, I was told "I'm so sorry, I don't know how to fix this" more than once.. I lost my good rate as well as the application fees. I had given up, and then ran across a review for Smart Mortgage and gave Jamie a call He agreed to start the process with me again. It all went well, until we hit that same old road block. Jamie never said, I don't know what to do, or I'm sorry but I can't. Now, mind you, it was a 6 month all out war with my previous lender, but Jamie stood with me, fought with me, and never gave up.. or let me give up. My previous lender, finally lost my high rate never late loan. I have a great rate, a good payment, and I finally feel FREE!! If you want honest, up front, courteous, friendly service that will go the extra mile ( or 2 or 3) and take the stress out of the mortgage process.. you want SMART MORTGAGE! (I will warn you, there is another mortgage company out there with a very similar name.. but it has an ER on the end. Trust me, they are NOT the same.. You can't get any smartER than SMART Mortgage.. or any better! Thank you Jamie!! You are the first call I will make if I ever
Very Pleasant Experience
As always a very pleasant experience, Brian is always great help and awesome at what he does. Thank you!!
Good job!
Good job got us done
A Mortgage
Worked with Brian in the past and just refi'd again with him. As usual, he did a great job and would recommend him and Smart Mortgage to anyone. A
Thank you thank you thank you!
My husband and I wanted to do a refinance to lower our interest rate and get a lower monthly payment. We had been to two "big banks" and they both told us no. We had a major financial issue in the past, so no one would even talk to us. Than I came across Brian Noe's information. I sent him an email.... Best decision EVER!! He called me and we spoke about the application process and the paperwork we would need to proceed. He took all of our information and started some investigating for us. He found issues with our credit reports, problems connected to our Title, and reporting issues with our current mortgage company. Oh good grief!Brian was great. He was not judgmental of our past or the current crazy paperwork situation we were in. He helped my husband and I every step of the way. I need to tell you, this was not a three week process. It took a while for us to resolve our credit report and Title issues. However, Brian stuck with us. He was honest, answered questions for us, sent us emails and updates on findings, and helped us make sure items were reporting properly after they were fixed. Brian, and the team that works with him, helped us get our refinance done!! We now have a lower interest rate and a lower monthly payment. If you are in need of a refinance (or are a first time mortgage client), do not hesitate to contact Brian Noe!! Thank you, thank you, thank you for all of your help!!
Best Refinancing Experience
Smart Mortgage Centers Inc provided the best refinancing experience I have ever encountered. Matt went that extra mile to make sure everything went smoothly and in a timely fashion. The rate was very competitive and the finance charges could not be beat by any other mortgage lender. I highly recommend Matt and Smart Mortgage Centers Inc.
Lower Rate and Payment
Brian worked with my wife and I on a refi and things went very smoothly for us. We lowered our rate and payment significantly. I highly recommend Brian and Smart Mortgage Centers if you are in need for a mortgage or refi.
The most professional hardworking mortgage my family and i have worked with. After declaring bankruptcy during the house market crisis. We thought there was no way to become homeowners anytime soon. After being denied 2 previous times in 2015 and 2016 we decided to try 1 last time and were referred to SMART MORTGAGE CENTERS and EDUARDO in perticular. He worked harder then any other loan officer and as of june 2016 i am a house owner once again. I would recommend 100% EDUARDO to family members and friends and anyone
Quick, efficient and complete!
It was refreshing to have the whole process quick, efficient and complete - unlike attempts with previous lenders.
Easy and stress free. Great Rate!
Brian was great. Made the process easy and stress free. Great rate!
Pleased with my Experience
I was really pleased with my experience with Smart Mortgage. Matt worked hard to get me the mortgage that suited my situation. He was prompt and professional, communication was spot on, and the timing could not have been better. Nice work Smart Mortgage!
Refinanced two of my Homes
I've used Brian to refinance two of my homes in the past and plan to use him with the build of my new home in the fall. I've never had a better experience. He's a man that can get things done!!! Update: 2015, just another wonderful experience with Brian for our first refi after building our new home last year. Effective, efficient and professional! Thanks Brian!!!!
Expertise and concern to make your dream happen.
I worked with Brian from Smart. Let me just say, Brian was a total Godsend! I had a horrible credit history, no one was interested in financing me and I had given up on the homebuying process. Brian helped me clean up my credit, obtain financing and by God's grace, will be closing on my home today. One of the things that I love most about Brian is that he did not give up on my situation even when it seemed impossible and through all of the obstacles that we encountered in the process, which were many. If you have a challenging credit situation and are looking to buy a home, I highly recommend you go with Smart and ask specifically for Brian as he has the expertise and the concern to make your dream happen. He did if for me and I am eternally grateful!
Positive and Pleasant to work with!
I highly recommend Brian & Smart Mortgages. Brian went above & beyond in processing my loan for the townhouse I purchased. He was very knowledgeable, thorough, quick, positive & pleasant to work with!! Highly
Responded quickly was very helpful
Mortgage business is very complicated and stressful to us. We contacted Brian at Smart Mortgage after finding out that our first mortgage broker made several untrustworthy mistakes and we were not comfortable staying with her. Brian responded quickly and was very helpful He is very honest, thorough, transparent, and professional in handling our matter. We will certainly highly recommend Brian to our family and friends.
Efficient and Responsive!
Excellent experience with this company and Brian. He was efficient, responsive and we were able to accomplish what we set out to do. Would recommend Brian to anyone looking for a mortgage or refinance.
Smart Mortgage was Great!
Jon of Smart Mortgage was great. We had a difficult situation and tried anything and everything the could to get us a loan at a great rate. On top of the difficult situation, we asked if we could move the closing up one week and he was able to do it. I will use Smart Mortgage Center whenever I need any type of loan. I would also recommend Smart Mortgage Centers to anyone. Thanks for all your hard work Jon!!!!
They come Highly Recommended!
Brian and Kelly were great to work with on our new mortgage. Everything was exactly as Brian explained on day one. Initial visit to their office, a couple of phone calls, emails and texts, All Done. They helped us to achieve every one of our mortgage goals, and we would Highly Recommend them. Thank you Brian and Smart Mortgage Center of Naperville. Ed & Linda M of Oakhurst Neighborhood, Aurora, IL
Very Helpful!
As always, Jamie was very helpful. He helped me with a refinance a few years ago and we used him again when we decided to buy a new home. He is very "hands on" throughout the process and even came to the closing to make sure everything went smoothly.
Best Interest Rates!
A Experience 3 times in 24 months. Purchase and ReFinance x2. Brain fantastic person! I would Highly recommend him and Smart Mortgages Inc, to any one seeking a mortgage or refi. Made all of my transactions very smooth and pretty much stress free. Very knowledgeable and truly professional. Answered any and all questions I had with excellent explanations. Do not miss out on the right mortgage company and agent - this is it!!! Best interest rate and bank credits. I have told everyone I can about my great experiences buying a house and refinancing with Brian Noe and Smart Mortgages. Thanks again, again and again!
Follow Skills are Fantastic
Brian at Smart Mortgage Center is great. He is thorough, diligent and his follow up skills are fantastic. We will always continue to use Brian and I always recommend him to friends and neighbors.
Professional, Knowledgeable and Helpful!
We had an extraordinary experience with Brian. He is not only very professional but he is very knowledgeable, helpful, organized, driven, and was instrumental in getting everything done in a timely manner. The whole process was seamless. Truly a great experience.
Monthly Mortgage Reduced!
It was a pleasure to work with Brian of Smart Mortgage Centers. He got my monthly mortgage amount reduced and answered all my questions. Would recommend the company and Brian for mortgage refinance
An Easy VA Mortgage!
Brian contacted us about doing a refi on our loan at a lower rate and shaving 5 years off the loan. The process was smooth and they came to us! Will continue to work with Brian if the need arises in the future. GREAT JOB! From beginning to end we were in constant touch with Brian. We started out as co-signers and ended up being the owners! Because we did a VA loan this was a very stressful process mainly because we were looking for a quick closing date. Once you have your pre-approval letter in hand and you make an offer things move fast! Brian was on top of everything that was needed to get approved for closing. We will definitely recommend Brian and Smart Mortgage and hopefully will be using him again in the future.
24 Hour Mortgage Help
Brian Noe has to be one of the most responsive and through mortgage brokers out there. If you send him an email at 10 pm, more than likely, he will respond. So keep that in mind before you hit the send key (or text/call him). He answers all questions and helps you through one of the most stressful processes there is in life, getting a mortgage. A lot of mortgage brokers will give you a nice looking initial quote and then when you get the GFE it's higher, and/or it doesn't add up to the initial estimate. While it's all just estimates, it makes it very confusing for the end customer (i.e. me), to understand what expenses I'm paying for. Brian's all adds up. It makes me believe he is trustworthy too. Since he only gets paid when you close with him, you better believe he puts your interest first. If I ever buy a house again (I'm tempted not to just because the process of buying a house is really stressful), I would certainly use Brian and I would definitely recommend him to others.
Accessible and Prompt!
Words cannot express the gratitude I feel to Matt and Smart Mortgage Centers. I really appreciate the outcome of my loan. Matt kept me updated on the progress and let me know what to expect. He was very accessible and prompt in returning every phone call. Initially, when I started my loan process with Smart Mortgage Centers, I was lured away with a promise of a better loan with CF Funding. After 42 days, CF Funding left me a voice-mail message to say they would not be able to get the loan they had promised, nor could they get any loan for me. I recontacted Matt at Smart Mortgage Centers and got a better loan than we had discussed or I ever anticipated. The Closing was completed with no problems. Again, I thank you for assisting me with this process and I have and will continue to make referrals to Smart Mortgage Centers.
Best with Helping!
Brian is the best with helping his clients with all their mortgage needs. I have known Brian for over 15 years. He is a great family man who cares about his community and clients very much. I am proud to have worked with Brian over the years.
The Highest Recommendation!
I had a great experience with Smart Mortgage Centers, and specifically with Jamie. He was incredibly knowledgeable, honest about costs, and responsive to requests. I give him my highest recommendation. He even drove a few hours to attend my closing, which I really appreciated. You will not find a better mortgage experience.
Never had Better Help!
Brian from the very first day was considerate of my financial needs and took into account everything that I wanted to achieve. He even gave me tips on how to clean up a few things on my credit that were not correct. I would recommend Brian and Smart Mortgage Centers to anyone looking for a loan. Too bad he cannot help me with a home loan in Washington State in the next year; I have never had better help in completing a home loan. Just one more thing, Brian followed up with me on Saturday's and Sunday's and even kept me apprised of closing during my vacation. All we had to do was come back and sign and we were all finished. THANKS BRIAN FOR THE TERRIFIC HELP YOU GAVE US!
Easy and Convenient to Close
We had a great experience with Brian and everyone we dealt with at Smart Mortgage Centers! Communication was easy and fast. They even made it so easy and convenient to close on our recent refi by having someone close with us by the pool on our vacation! Great service!
Words Can't Explain how Satisfied!
Man words can't describe how satisfied we are with Ryan We came to him ready to give up on our dream we explain the situation to him an when I got off the phone with him we realize our dream wasn't dead it was very much alive an over the whole process he was there when problems came up he took care of them when we had questions he was right there guess what we close on our home today 6/30/2017 an as for Ryan I'm not only just a client he got a friend for life
Was able to get a Great Rate!
Brian did an amazing job! my credit had taken a hit but I needed to refinance because my home line of credit had expired.With Brian's due diligence and hard work I was able to get a great rate.
Easy and Fast!
We had a great experience with Smart Mortgage Centers. Brian made this process extremely easy and fast and he saved us a significant amount of money. We would highly recommend!!!
Top Notch!
Smart Mortgage Centers is top notch. Brian helped me through the whole process. Made it so simple to understand. He got me exactly the type of loan I was looking for,and didn't try to sell me on something I didn't need. He even helped while he was on vacation... who does that? If you need to refi, or are looking for a new propertyIi highly recommend Brian at Smart Mortgage
All Questions Answered!
Brian made the refi process very easy. He answered every question we had (yes even our stupid questions). Everything happened just as he said it would. I have already recommended him to others. Thanks Brian!
They made it Happen!
While my experience buying a house was not an easy one as my husband and I had started a business in the last year, Smart Mortgages and Jon got us into our dream house under more favorable terms than we had imagined we could get. They made it happen.
Positive Experience
I had a very positive experience with Smart Mortgage. Brian Noe was very professional, he respected my time, sent documents electronically and even arranged for a convenient closing. He got me a new loan with a lower interest rate, lower monthly payment, and lower PMI. I highly recommend him.
5 Stars All the Way!
5 Stars all the way! This is my second time using Smart Mortgage, the first was a refinance and the most recent was to purchase a new home. I highly recommend Jamie, I can not imagine my loan process going any smoother. Jamie and his team kept me informed and ahead of the game the whole time. Later in the process, I come to find out that Jamie had some personal matters that needed his immediate attention. This was news to me, because I had no idea, he stayed professional and had everything done in a much faster time than I was anticipating. A special thanks to Jamie Hogue and his team.
Great to work with!
I worked with Heather and she was great to work with! She took care of everything for me and got my loan approved and closed in no time! I would highly recommend her to everyone looking for financing.
Persistent, Determined and Genuine!
My husband having found Brian couldn't have been better timing. He is persistent, determined and genuine. He worked so hard for us, it was as if we were the only ones in the world he was helping. We were in contact daily and response time was in a matter of minutes. With his hard work and partnership we closed on our home last week and are so pleased with his reassurance during our loan process. This was our first mortgage and home and we feel even more lucky having gone through it with Brian. Thank you Brian and Smart Mortgage team! -The Turners
Straight to Smart Mortgage
Brian and his team are exceptional at their job. My particular re-finance was complicated because of an addition on my house and our desire to bundle a car loan into the home loan. Brian knew exactly what to do in spite of the complications. Personally, I hope this is my last home loan, but if I ever did need to refinance again, I am going straight back to Brian.
The Best Refinance Experience!
Our original Mortgage was through Smart Mortgage, we recently refinanced again with them. We couldn't ask for a better experience. Brian stayed on top everything, we had no worries.
Great Experience!
Everyone was very helpful and took the stress of finding the best lender for us, off of me and my husband. I really appreciate everything they did for us. My only recommendation would be to keep the realtor more in the loop but otherwise a great experience.
Took care of Business!
Brian handled our mortgage. He really took care of business. We were mislead time and time again by people home equity and then we googled these guys and gave them a try. I'm glad we did because we are now in our new and forever home.
Great Experience!
Great experience with Smart mortgage--the only issue I had was the changing of the $ amount due at closing changed substantially and right up until the day of closing--out of their control but hope they are working on a way to work around that. Brian Noe was great and loved the woman who actually came to my house to do the closing.
Diligent and Hard working!
Brian did everything he could and more to get my wife and I a great loan for our second home purchase. We had some trouble with our credit score, due to unforeseen circumstances, but Brian helped us get through it. He is diligent and hardworking. He really helped us get a great loan in a timely manner while we were in a toug spot. Highly recommended!
Made it Happen!
We were worried we wouldn't qualify for a mortgage but Brian made it happen! He a handled a difficult loan seamlessly. So thankful for smart mortgage! Highly recommend!
Best Rate Possible!
My husband, Brian and I just want to stress what a great experience we had working with Brian. He answered all of our questions clearly, concisely and in a timely manner, even on holiday weekends. Our loan process was challenging at times, but Brian never gave up. He worked diligently to get us the best rate possible and we are extremely happy with the results. Thank you so much for all your help Brian! We have recommended him to all our friends and family. - Brain and Karen Smith, Wilmington,IL
Loved the way they worked for me!
I recently refi my mortgage with Smart Mortgage Centers and I loved the way they worked for me. Everything went out smoothly, we just contacted by mails, emails and some text messages and closing day just about one hour happened at my house.
Highly Recommended!
Brian worked with me for over six months to get me an FHA loan. I had experienced some bad credit in the past, and Brian provided useful feedback on how to improve my credit sufficient to get an excellent low interest rate loan. He was very responsive and interactive, spending hours on the phone or in person with me when I had questions. I could send an email, text, or leave a voicemail knowing that he would get back to me in a few hours, if not minutes later. If you have a need for someone to work with, then I would highly recommend Brian.
Professional and Down to Earth!
Working with Brian and Kelly and Smart Mortgage was a pleasure. The people at Smart Mortgage are very professional but down to earth. Willing to help you in the loan process no matter how difficult it might be. I would recommend these talented people to anyone trying to get a mortgage and or refinancing their home. The are just good people to do business with.
Very Helpful!
Very helpful with my new home purchase
Best Rates!
I would highly recommend Brian Noe with Smart Mortgage Centers, Inc.. He worked very hard and put in many hours getting us a mortgage. With the difficulty of our loan, We feel he went above and beyond and used all his resources until he was able to get us the mortgage with the best rates that fit our needs. We can not thank him enough for all his hard work and determination to get the loan closed.
The Best!
These guys are the best. We now live in our dream home thanks to Brian and the guys at Smart Mortgage Centers. I'm paying less now than I was to rent! We couldn't possibly be happier with the service. Brian worked tirelessly on our case until the job got done.
Great Customer Service!
Great customer service. Excellent follow up and communication
Highly Recommended!
After being denied by the big banks, my wife and I turned to Brian and his team at smart mortgage to get us into our first home. He worked with us every step of the way and made sure we got the best loan out there for us. It wasn't easy, but as I sit in my new home writing this review, I know it wouldn't be possible without Smart Mortgage. I highly recommend Brian and Smart Mortgage center to anyone looking for a home. Thanks Brian, Amanda, and Kelly!
Highly Recommend!
I highly recommend Jamie and his team at Smart Mortgage Centers Inc. I was able to purchase my new home within a few months. Jamie provided me a list of items I needed as well as sat down with me to make sure I understood all the paperwork. I will highly recommend Jamie and his team to everyone. Thank you Smart Mortgage for all your help in getting my family into our new home!
Double Thumbs Up!
Brian did a great job of making this deal happen. Don't think it would have been successful without his experience and knowledge. Double thumbs up.
Terrific Rates!
Being first time home-buyers, we were lost. There's so much information on the web and it can be overwhelming and often contradictory. Our landlord recommended Jamie at Smart Mortgage, saying that he's the best broker he's ever worked with and he recommends him to all family and friends. Well, knowing very little about brokers, I must say that our experience was astounding. Jamie was extremely patient, answered any and all questions, and was readily available. He not only spoke to my husband and I frequently by phone, but also reaffirmed everything he said in writing via email. He found us a terrific rate and eased our anxieties in the process. He was, by far, the best part of this entire process. Second to our awesome new home, that is! 🙂
First Time Home Buyer
I had the pleasure of working with Brian and I must say he is AMAZING!!! I was a first time home-buyer and had no idea what to expect. I was very impressed with the knowledge that was provided that helped me understand the whole process. Brian made it a smooth process and ensured he answered any and all questions. He also made sure he returned calls and emails within minutes. I highly recommend working with Brian Noe.
Dropped my Payments!
Before I came to Brian to get my refinance done on my home I had gone to 3 different mortgage brokers. None of them were able to find a better solution or help me with my refinance. When I finally called Smart Mortgage Center, Inc to get some guidance, I spoke to an operator who assured me that he was going to have a mortgage officer call me within minutes. As promised, Brian Noe called me and went over my refinance options and got me started on the application without further delay. He went above and beyond to assist me. He always kept in contact with me and updated me on the application process. He was able to get my payments down by about $300 a month and a better rate of interest. I would definitely recommend Brian to my friends and family.
Best Interest Rates!
I have now worked with Jon at Smart Mortgage for three different refinance transactions and all of them couldn't have gone any easier. Jon gave us the best interest rates with the least amount of fees possible. He made the transactions simple, pain free, and gave constant status updates to keep us in the loop. I will continue to work with him in the future and would encourage others to give him a call.
Smooth Refinance!
Had a great experience with Brian Noe at Smart Mortgage Centers. I refinanced my mortgage with cash out. Was a little worried at first about dealing with someone that I didn't meet face to face. Brian made it a smooth process for me which eased my fears. Brian contacted me the day after I filled out the online questionnaire showing my interest in a refinance. The next day I had the paperwork at my door to start the loan process. Brian did such a fine job that I did not have to send any other paperwork throughout the process. Any concerns or questions I had throughout the process were immediately answered by Brian. If I could not reach him right away, he always returned my call within the hour. Brian got me exactly what I asked him for. Great interest rate, the amount of cash I wanted, fast closing time, and the attention to detail that I expect. I would highly recommend Smart Mortgage Centers and Brian Noe!!!!
Saved us Money on our Refinance
My husband and I worked with Brian on a refinance. He was professional , always kept us informed, and since we were nervous was able to put us at ease. I would highly recommend Brian at Smart Mortgage . He not only saved us a lot of money but most important handled everything with up most importance and kept us involved in the process. There was no guessing as to what was going on we were well informed through every step. We accredit this to Brian he actually showed he cared about us and the process, he is a very dedicated , hard working individual. I read many reviews on him before going with him and his company and they have not only met but exceeded those reviews. We will be using him again with confidence if we have any future needs.Thank You Brian for all your help!
Experienced and Confident
Brian is a very experienced and confident broker. He takes his time to explain everything, which is particularly important for a first time buyer. Brian gets a really good handle on your situation and advises you on the best scenario given your personal situation and preferences.
Highly recommended company!
I refinanced my current mortgage with Smart Mortgage and I was so happy with the service I received. When everyone else told me I couldn't refinance because of my credit, they took me in and I closed within a month of starting the process. Jon was super helpful and explained the entire process. He was very professional and was in constant communication with me letting me know the next step. I would highly recommend this company!!
Found the Perfect Home Loan
Brian and his team at Smart Mortgage are dedicated professionals with a comprehensive knowledge of the Mortgage industry and the diligence to work with you as an individual. Brian was tireless taking the time to understand my personal circumstances and offering nothing but solutions even as the markets and my own needs changed. After several months of work, we finally found the perfect loan for my needs and Brian's team executed quickly. I couldn't be happier and have already recommended Brian to friends. You will get results when you work with him.
Constant communication along the way
I have done many loans with Brian over the years. He is great to work with. Whether it's a complex loan or simple one, Brian guides you the entire way. He is in constant communication along the way so you aren't left wondering what is going on. He knows what he is doing and can explain all the particulars to you, if needed. I would and will definitely use him again.
Got us the best rate!
Great experience for purchasing a new home. I would recommend to anyone looking for a mortgage company not only takes care of your needs but explains everything to you so you understand as well. Jon shopped for the best rate and we got it!
Low Low Rates!
Great team! Ryan handled our loan with great care and was always available. Thank you.
Love our New Home!
Thank you so much Brian for a making the process of buying a new home an enjoyable one. All your feedback and attention to detail helped us complete the journey of purchasing our dream home.
Amazing First Time Home Buyer Experience
I selected Smart Mortgage Centers simply based on all the positive reviews and I wasn't disappointed. They exceeded my already high expectations. I am a first time home buyer and Brian answered all of my questions honestly and promptly. I could not have asked for a better person to walk me through the various processes from start to finish. Thanks Brian.
Incredibly Easy Mortgage Process!
Our experience with Brian at Smart Mortgage Centers was incredibly easy. Brian made sure the process was as simple and smooth as possible. Looking forward to working with him again any time we need a mortgage or refi.
Quality Service!
My wife and I had a great experience working with Brian. We were new to buying a home and he took time to explain everything to us no matter how many questions we asked. Our first visit there they had a pizza party for the employees there and the owner came out and offered me and my wife to join them while Brian looked up more info. Quality service is over looked to often. They deserve every bit of the 5 stars!!! Thanks!!
Extremely Fortunate
Our search for a lender came to a halt immediately after meeting with Jon from Smart Mortgage. From the moment he came into the office on his day off (a Saturday nonetheless) for the opportunity to gain our business; we knew we were dealing with a professional that will go above and beyond to meet & exceed our needs. His organization all fit this mold and we are extremely fortunate to have had them handle our recent purchase. It felt like we had been friends for years, how comfortable he made us. The details and patience quickly demonstrated that he was there to be as flexible and upfront as possible to make sure we were aware of all the options, yet not waste our time on options that did not fit our plans. I can't stress enough how flexible, patient and helpful Jon and his team were throughout the process. In a world of complexity around rates, he was able to simplify the entire process, get us a fabulous rate and remove stress. Best in Biz! Top Notch! Highly Recommend!
Great Refinance!
Our broker was excellent!!! Cindy was professional, efficient and on point with details. We were able to contact her via email and text and received immediate response. The process was clean and everything worked as she indicated in refinancing our home. We made a Smart choice!
Quick Refinance!
Brian was very helpful, personable, and answered all my questions (some, multiple times!) The refi went through very quickly and without any hitches. Was much easier than I expected.
Smooth Experience
UPDATE!!! UPDATE!!! UPDATE!!! Brian of smart mortgage was excellent! Made our refi a piece of cake, found us the best rate! Excellent customer service! NEW REVIEW! Here we found ourselves looking for a new house a few years down the road, we decided to use Brian again because we had a great experience with him and smart mortgage! Again we had an excellent experience and got our dream home thanks to Brian and his team!!! Again it was a easy smooth experience! Highly recommended!!
Best Mortgage Company
I have been in the real estate business for over 20 years, and Smart Mortgage is by far the best mortgage company I have ever worked with.
Highly Recommended!
Jamie was highly recommended to me by one of my neighbors and she was right. It was one of the best mortgage underwriting experiences I've had. Jamie was extremely knowledgeable about all of the loan options that were available and was able to get the loan approved and ready to close in an extremely short time period. He was also very accessible during the entire process. Any questions and issues were quickly resolved. I will definitely call Jamie when it's time to refinance and would recommend him to friends and family.
Worked very Hard for Us!
Brian and his team worked very hard for us. We appreciate everything they did. I would highly recommend Smart Mortgage.
Very Pleasant Experience!
Our experience with this company was a very pleasant one. We had alot of hurdles to cross to get us a new home and our guy Tony who works for this company really helped us to buy our new home. He went above and beyond and was available even during the latest hours of the night to be able to do what was needed to ensure we qualified for our loan. If I were to recommend a mortgage broker, I'd tell them to go here in a heart beat. Without Tony and his team we would not have been able to purchase our home. Thank you Smart Mortgage Centers!