Start your Colonial Beach Pre-Approval Today
Fill out our simple pre-approval form and start shopping for your Colonial Beach home today.  Having a pre-approval letter let's Colonial Beach Realtor's & sellers know you are serious.  Having a pre-approval with Smart Mortgage Centers give you even more buying power.  At Smart Mortgage Centers you can get pre-approved even on TBD's (to be determined homes) even better you will never lose a great rate with our 180 day lock policy.  This will give you the smart advantage when shopping and bidding on the home of your dreams.
Ready to get pre-approved, call today (888)842-7272 or fill out the quick pre-approval form.  We will have you pre-approved and shopping for your Colonial Beach home today. Want to learn more about pre-approvals, continue reading.
Mortgage Pre-Approval
The Colonial Beach home buying process may be exciting and fun, although a focused homebuyer should commence the process in a lender's office, by phone or securely online and not at an open house. Most sellers always want buyers to have a pre approval letter. The sellers are more willing and comfortable negotiating with a buyer who has proof that they can acquire financing.
Start your Pre-Approval
Once this form is completed, a local mortgage consultant near Colonial Beach will be reaching out to you. You will receive an instant email with the credentials of your consultant with contact information and a photo. We look forward to assisting you with your Colonial Beach home buying or refinancing needs.
Safe, Secure, No Obligation
What is a Mortgage Pre-Approval?
Don't be tempted to think that a mortgage pre-approval is a promise that you will acquire a loan for the home you want to buy. A mortgage pre-approval helps to show a lender has evaluated your finances, income, debt, assets, and credit history and determined how much money you can borrow, how much you can comfortably pay monthly, and your interest rate. Once you get a pre-approval for a mortgage, you are given a letter that you can take to a seller. This letter shows a seller you have already started making plans with a lender and that the lender is willing to work with you. This assures sellers and gives them peace of mind to know they are not wasting their time with someone who will not afford their house in the first place.
Get Fast Colonial Beach Pre-Approvals (888)842-7272
Importance of a mortgage pre-approval.
Getting a pre-approval does not necessarily mean that you will get a mortgage. However, getting pre-approved gives you some benefits. Here are some of the reasons why you need a pre approval to shop for a Colonial Beach home:
It gives you confidence in your search Once you know how much mortgage you can qualify for, you will look for Colonial Beach homes you can afford within your budget. That way, you will save yourself from the heartbreak of falling in love with a house you can barely afford.
It puts you on the fast track to closing Since the lender will have most of your information given during the pre-approval in their system, it will speed up the loan process once you make an offer.
It establishes your credibility as a homebuyer A mortgage pre-approval assures a home seller that you have your finances in check; and serious about buying a home. This gives an assurance that you will not be denied a mortgage if they decide to sell you their home.
Pre qualification vs. Pre-approval A mortgage pre qualification is useful since it gives an estimate of how much you can afford to spend on a home, while a pre approval for mortgage is much more crucial. A pre-approval means the lender has checked your credit record and verified the documentation to approve a specific mortgage amount. The approval usually stays valid for a period of 60 to 90 days. You will benefit in various ways by consulting with a lender and obtaining a pre approval letter. First, you get an opportunity to discuss loan options and budgeting with the lender. Secondly, the lender will check your credit records and discover any problems. You will also know the maximum amount of money you can borrow, which will help you develop a viable budget. The final loan approval is done when you get an appraisal, and the loan is applied to the property you want to buy.
Requirements for Pre-approval
For you to be pre-approved for a mortgage, you will require:
Proof of assets
Proof of income
A good credit
Employment verification
Other documentation
Proof of Assets: When borrowing, you'll need bank statements and investment account statements to prove that you have money to take care of the down payment and closing costs and cash reserves. The down payment amount is expressed as a percentage of the buying price and varies according to the loan type. Most home loans require you to purchase private mortgage insurance (PMI), pay a mortgage insurance premium, or a funding fee unless you make a down payment of not less than 20% of the buying price. Other than the down payment, pre-approval also depends on your FICO credit score, debt-to-income ratio (DTI), and other factors, according to the type of loan. All Colonial Beach home loans except jumbo loans are conforming, meaning they conform to Fannie Mae and Freddie Mac's guidelines. Some loans, such as Home Ready from Fannie Mae and Home Possible from Freddie Mac, are available for low- to moderate-income homebuyers or first-time buyers. Home buyer grants are also available by private lenders. VA loans, which require no money down, are available for U.S. veterans, service members, and not-remarried spouses. A buyer who receives money from a friend or relative as an aid for the down payment may need a gift letter to prove that the funds are not a loan.
Proof of Income: All lenders will require you to give W-2 wage statements from the past two years, recent pay stubs that show income, and year-to-date income. You can also present proof of any additional income, such as alimony, child care, commission, or bonuses. You will also need to produce the most recent two years tax returns.
Good Credit Most lenders ask for a FICO score of 620 or more to approve a conventional loan, and some even require the same score for a Federal Housing Administration loan. Lenders typically give the lowest interest rate to borrowers with a credit score of 760 and above. Colonial Beach FHA guidelines allow approved borrowers with a 580 or higher credit score to pay a small down payment of 3.5%. When your credit score is low, you must make a larger down payment. Lenders will often accept borrowers with a low or moderately low credit score and suggest ways to improve their score.
Employment Verification Lenders want to ensure they give funds only to borrowers with stable employment. A lender will not only ask to see your pay stubs but also will likely call your employer to verify your employment terms and salary amount. Some lenders will want to contact your previous employer if you recently changed jobs. As a self-employed buyer, you'll need to provide additional paperwork concerning your business and income. According to Fannie Mae, factors that go into approving a mortgage for a self-employed borrower include the strength of your income, the location and nature of your business, the demand for the product or service offered by your business, the financial stability of your business, and the ability of your business to continue generating and distributing sufficient income to enable you to make the payments on the mortgage. Usually, you will need to provide at least the two most recent tax returns with all appropriate schedules.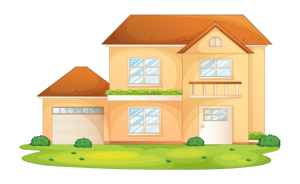 Other Documentation The lender will need to get a copy of your driver's license and your Social Security number and signature to enable the lender to get your credit report. Get prepared at the pre-approval session and later to provide any additional paperwork requested by the lender, as quickly as you can. The more cooperative you are, the smoother the Colonial Beach mortgage process will be for you.
How long will it take to get pre-approved?
As long as you have all your documents ready, you should get pre-approved on the same day within 30 – 60 minutes. However, having a lot of debt, any history of foreclosures or a low credit can slow down the process. If any of these apply to you, the Colonial Beach mortgage pre-approval process can take a few hours, depending on your finances' complexity. The simplest way to speed up the process is to provide your lender with all the documents mentioned above, and any other document the lender might ask for.
When should you get a mortgage pre-approval? copy?
Any experienced Colonial Beach real estate agent will let you know that getting a mortgage pre-approval in Colonial Beach is the best way to start your home buying journey. But where exactly does this step fall? Before you even think of getting into debt over a home, you should ensure that:
You are out of any previous debts Ensure that you have repaid your student loans and kicked that car loan to the curb. Once you are debt-free and financially ready, you can take on a mortgage.
You have an emergency fund with 3–6 months of expenses. It happens that you can buy a house and then lose your primary source of income. How much would you need to make it 3–6 months as you or your spouse look for a new job? Set aside some cash reserves to take care of such eventualities.
You have a down payment of at least 10%. If your savings are less than 10%, it could be a sign you shouldn't buy a home. A minimum of 10% is ideal, but a down payment of 20% should be your goal. In some cases home buyer grants are available but could raise your interest rate.