Home Loans in Green Cove Springs, FL
Are you looking forward to materializing your homeownership dream? Your plans towards your dream home are probably underway, but you are scared of running out of finances midway?  Well, it is never too late or too early for you to think about getting mortgage financing for your dream home. You can get home loans from banks, credit unions, a lender, or a mortgage broker.  With our Smart Mortgage Centers Advisors' help, you will quickly get a home loan that you would want and is in line with your financial goals. Remember, getting a mortgage is one of the significant financial decisions you will make, and you should get everything right to avoid frustrations in the future.
What is a Mortgage Loan?
A mortgage is a loan used to finance real estate. The acquired property is used to guarantee the loan used in its financing. Once you receive the loan, you undertake to make monthly payments for the debt for the set term, until the full payment is settled. Some home loans have variable interest rate charges, while others have a fixed interest rate. If you fail to make your monthly payments, the lending financial institution may be forced to take ownership of your property and sell it to get back its investment. Always strive to ensure that you do not default your loan and make a timely monthly payment until the debt is settled, lest you risk losing your hard-earned property.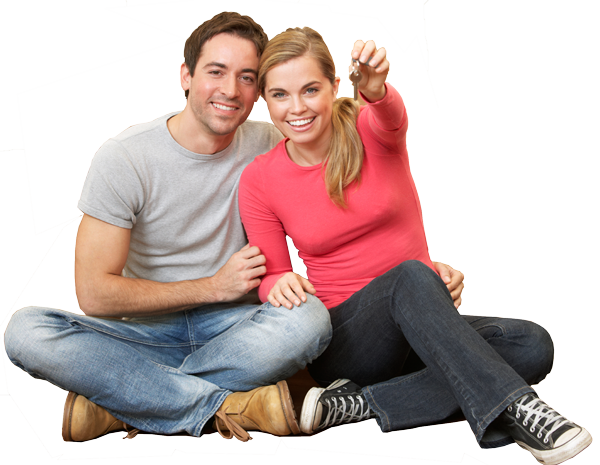 Whether you are looking for the first time real estate financing or you want to make a subsequent purchase, we got you covered.  Our smart mortgage advisors in Green Cove Springs, FL have an extensive network of lenders offering a wide variety of financing options. We seek to understand what impacts your home financing ability, and we are here to match you with lenders that will fully satisfy your needs. Using our smart mortgage matching machine, online tools, and mortgage calculator, our team of dedicated professionals will help you understand the mortgage acquisition process and provide you with all the information about your home financing options. For first time home buyers, you can get an FHA loan or a standard conventional loan. Programs are available for military members (VA loans) with zero down payment options. We will work to give you the most compatible and competitive loan offers, with lower monthly payments and a loan term that is favourable for you.
What is the best home loan for me in Green Cove Springs, FL?
The financial world has changed and revolutionized over time. The lending market is dynamic, with an ever-changing interest rate and more financial bodies, leading to increased competition for more business among different lenders. As mortgage advisors, we are here to help you know who the best lenders are and the best home equity loan options in Green Cove Springs, FL. We will do all the hard work and ensure that you comfortably buy or renovate your home. We will take the time and help you to understand various mortgage products.
Common types of home loans in Green Cove Springs, FL
Making the right choice from a home's loan list can save you a big deal on the security requirements, down payment, fees, and mortgage rates. Factors such as your location or the length of time you will stay put could affect the product you settle for and the loan amount you will get. Here are some of the home buying loan options:
1.      Fixed-rate loan Green Cove Springs, FL
This is the most popular type of conventional loan. A fixed-rate loan has a single interest rate paid every month for the entire life of the loan, usually 15 or 30 years. This mortgage is appropriate for homeowners who are predictable and are not going anywhere until the loan is fully paid. The loan requires a down payment and a fixed interest rate for a set period of time. The changes in the market interest rates will not affect the terms of your existing home loan. You will always know what you are expected to pay and when to repay until the debt is cleared. One of the common types of a fixed-rate mortgage is the Jumbo loan.
2.      Adjustable-rate mortgage Green Cove Springs, FL
Adjustable-rate mortgages give a lower interest rate than you will get with the fixed-rate for a shorter period, let's say 5 or 10 years, instead of the life of the loan. After the expiry of the initial period, the rates will change corresponding with the current market rates. If the rates go high, the more monthly payments you will be charged, and the lower the interest rate, the lesser the monthly payments you will charge.
This product is ideal for home buyers with lower credit scores. This is because they cannot get favourable monthly payment rates on fixed-rate loans. However, with an adjustable mortgage, the rates can scale down enough to make homeownership more affordable. The loan products are also suitable for people who have the likelihood to move and sell their homes before the mortgage is fully paid.
3.      Federal Housing Administration (FHA) Green Cove Springs, FL
FHA loans are government-backed. The loans require a down payment as little as 3.5%. The loans are a good fit for homebuyers who have meagre savings for down payments. FHA loans are limited loan amounts and fixed-rate products with a payment period of 15 or 30 years.  If your FHA is approved, you must pay mortgage insurance as security, which is about 1%of the cost of your loan amount. The payment can either be upfront or throughout the loan life.
4.      VA loans Green Cove Springs, FL
If you have served in the United States military or Veterans Affairs, VA loans are a perfect, government-backed, alternative to conventional loans. If you are eligible for a VA loan, you will get your home financing without mortgage insurance security or down payments.
The VA loans are given to veterans who have served 90 days consecutively in the wartime, 180 days during peacetime, or six years in the reserves. The VA has strict security requirements on what can be purchased using the loan, and the home purchased must be your primary residence, which meets minimum property requirements.
5.      USDA loan Green Cove Springs, FL
USDA is a government-backed Rural Development loan, which is designed for families in rural areas. The loan does not require down payments, since the government finances 100% price for the eligible homeowners.
The product is available for borrowers in rural areas. The debt load is designed in such a way that it will not exceed your income by 41%. You will also need to get mortgage insurance security.
6.      Bridge loan Green Cove Springs, FL
This is also known as a gap loan or repeat financing, which acts as a security when you want to pay for a new home before selling your current residence. The lending financial institution will combine your existing and new mortgage payments to pay off the existing debt and refinancing debt once your home is sold. The loan is ideal for homeowners with a low debt to income ratio, an excellent credit score, and the financial need should not exceed 80% of the value of the two homes cumulatively. This product gives a smooth transitioning from one home to the other without a lot of hassle.
Other local areas we help with Home Loans in Florida
How much loan credit can I get?
Before you apply for a home loan, check into more than just our ability to make the monthly payment. Lenders, for security reasons, will always look at some factors before lending you money to assess whether you will manage to keep up with the monthly payment if the mortgage terms changed. Factors considered include:
The level of your incomes
Lenders will always put into account your revenues, such as:
Your Basic income
Your household's net income.
The income accrued from your investments or pension.
The income got from child support or financial support from ex-spouses.
Any other earnings you could be getting, such as commission or bonus payment.
For security purposes, you will need to provide payslips and bank statement as proof of your income, and if you are in self-employment, provide:
Your business accounts.
Tax payment receipts.
Bank statements.
The number of your outings
Whenever you are applying for a mortgage, it is noble to check your credit report. This helps you to identify and rectify any mistakes and missed credit payments that could make a lender turn down your mortgage request.
The expenses include:
Credit card repayments.
All your insurance premium requirements.
Existing loans or credit agreements.
Your utility bills.
Maintenance payments.
Changes that could impact your repayment
The lenders will always check and ascertain that you will still be able to repay your mortgage if:
You got ill and stopped working.
The interest rates increased.
You or your partner lost their job
If you took a career break or got a baby and you stop working
Other security factors that lenders evaluate are:
The available down payments
Your credit score rating
General employment history
Available cash
Our team will help you know how much you can get and whether you will manage the monthly payments based on your incomes and outings. Using our mortgage calculator, you will also be able to determine how much your monthly payment requirement will be if there is a fluctuation in interest rates. This will help you plan for a rise in the interest rate through overpaying or remortgaging.
Local information about Green Cove Springs in Florida
Green Cove Springs is a city in Clay County, Florida, United States. The population was 5,378 at the 2000 census. As of 2010, the population recorded by the U.S. Census Bureau was 6,908.[5] It is the county seat of Clay County.[6]
The city is named after the portion of the St. Johns River upon which the city is built. The river bends here, and the area is sheltered by trees that are perennially green.